Hey guuuuys!

Soooo today is finally my review about the
Macaron (Puffy 3 Tones) Green
lenses~
This is my first sponsored review from the lovely people from
Lensvillage
I woree them all day to school today (from 8am till 4pm) and they are really amazing

First some pictures to show ya!
Natural light/edited picture~
Both lenses in with natural light.
Both lenses in with flash~
With and without lenses/natural light.
Natural light/edited picture~

The Review

~
Brand: Royal Vision
Origin: South Korea
Water content: 38%
Diameter: 14.5mm
Base Curve: 8.6
Duration: 1 year disposable
Colour and Design:
[
]
i ADORE these bright green lenses that doesn't look to fake when you're in the sun
or in a bright surrounding~ since these are also a 3 tone colour, they blend perfectly with my natural
brown eyes! you can still see the brown trough the lenses ofcourse, but that doesnt stand out too much then green colour does~

Comfort:
[
]
YES!

these were not uncomfortable then my brown ones were in the beginning!
I had no complications getting them in my eye and i could wear them for a long period of time without getting dry or itchy eyes. So i'm very pleased with this pair

Enlargement:
[
]
These are the exact same size as my brown pair, so the size doesnt look any different then that, but for sure when i'm comparing them with my 15mm's.
Overall:
[
]
I am very happy with these lenses and i'm gonna wear them veryy often!

I loveee how natural they look and people were not sure if they saw my real eyecolour or not. haha!

I can also wear dark make-up so that the green will stand out more for a more intenser look then with my other lenses, huhu
Sooo totally recommened for people who want LIGHT but also NATURAL looking green eyes!
You can buy them at:
[Alsooo thankyou
Lensvillage
for the awesome service and i hope i can review for you again

]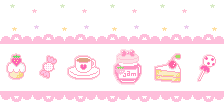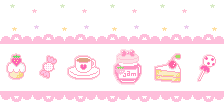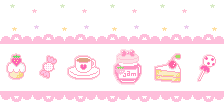 I hope you liked it

Wishing everybody a very nicee weekendd

xxoooooxxooo