[warning: camwhore post]
Hello people!
Happy 11.11.11 day to everybody, huhu
I didnt do anything special today, but i can show you what has been in my mail yesterday and what i wore today huhu~
A few weeks ago i ordered a wig (for the first time lols! xD) from the seller that
xixi
recommended:
clickclick.
I never wore a wig before that looked like real hair, so i wanted to try it out how it looked on me and especially with long hair. I also picked a darker colour cuz there weren't much good looking light coloured wigs that looked as real as this one xD
The first time that i had this wig on, looked really strange on me, cuz i'm not used having dark and long hair lol xD but after i applied some make-up and cut a bit of the bangs it looked "ok".
I also think that it does look similar as the first pic shown here but with more curls in it.
It also felt a bit heavy on me, but that could be because i'm not used to wearing wigs and especially long ones as these xD
I also have no idea when to wear this wig then maybe on a public holiday like carnaval or for reviews hehe. But i will try to get used to the 'heavy' feeling and start making looks with it lols.


Aniways on to the camwhore pics!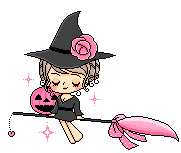 Soo this was mah wigpost of today`~
hope everyone as an awesome weekend

xxoooxxoooo