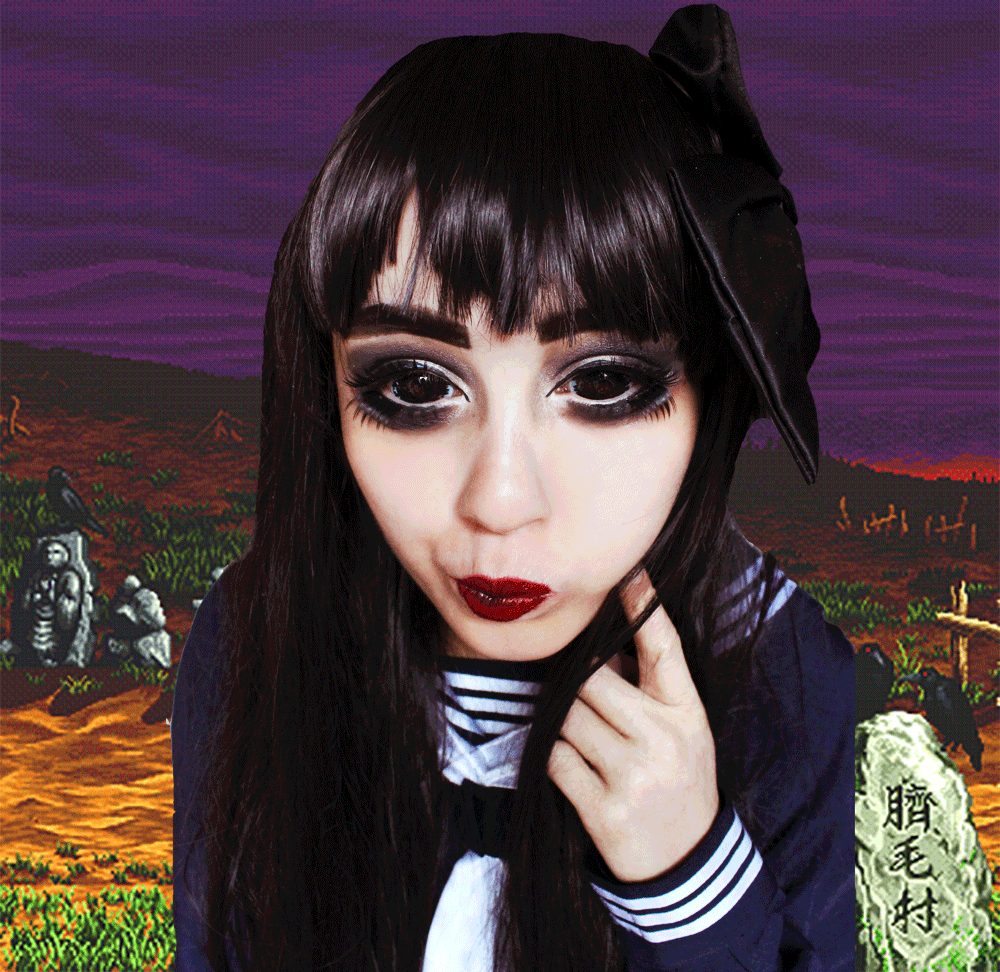 Hello again!
~
Yes i've been doing 3 reviews, 3 days in a row now
and i'm not going to stop! Untill it's friday lol
~
but the reason why is because i have so many to show and review and it also became my job!
So yeah, but i really enjoy doing this, but ofcourse i do need a break once in a while haha
But for now i will show you guys my latest scelera lens review ~
the:
Phantasee - Apocalypse pair ~
i also have a small outfit post review thingie at the bottom, since i loved the outfit alot what i was wearing today ~
Hope you like it!
Phantasee - Apocalypse~
Info:
♥

Brand: :Phantasee

♥
♥

Duration: 6 months disposable

♥
Daylight.
With flash.
With and without lenses.
Colour and design:
♥
♥
♥
♥
♥
[
♥
♥
♥
♥
♥
]
A very awesome black - blue ish design, that for sure gives the creepy effect!
I love how demonic it looks on my eyes and that it isn't entirely black, because it kind of looks like there really is a apocalypse going on in my eyes
~
Had no struggle at all when putting in, since i'm used to it now, but my eyes
can take a maximum of one hour to wear these lenses.
Enlargement:
♥♥
♥♥
♥
[
♥
♥
♥
♥
♥
]
Obviously extreme enlargement, since it covers up my whole eyeball!
Overall:
♥
♥
♥
♥
This is my very favorite scelera lens so far, i just LOVE demonic looking le
nses
~
especially if i can use it with school girl looks hehe!
But no matter how much i love these lenses, unfortunately i can't wear them fo
r long, since they really bug my eyes after a short period of wearing them.
But these are sure perfect for photoshoots, halloween and cosplays!
want them? get them
HERE!
'
now on to my new outfit hehe!
just received my new japanese school uniform today and i'm soooooo happy with it!
It's just perfect and cute
And i finally had a reason to wear my joint ball tights as well! Had it for quite a long time now, but didn't have anything that goes well with it..
I felt like a creepy doll today, and i loved it ~